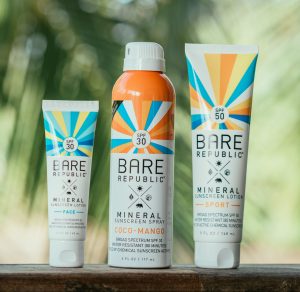 Bare Republic
Good clean fun for all life's adventures.
At Bare Republic, we believe everyone should have the tools to fully enjoy a healthy life. That's why we are committed to creating safe, effective products that are fun and accessible to all.
We're a group of friends from California with a shared passion for health, wellness, and adventure. As our own families grew and we began searching for clean products that would support our lifestyle, we realized that healthy products were too expensive or didn't feel good, and the Bare Republic journey began. Today, the adventure rolls on as we continue our quest to bring simple, safe, and effective solutions in the hands of everyone.
Brush Buddies
Make brushing fun!
Why should brushing teeth have to be a boring chore? Brush Buddies was created to add fun to your oral care routine! Whatever your age, we provide toothbrushes and oral care products that bring a smile, while helping that smile stay clean and bright.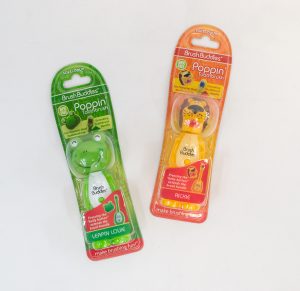 Brush Buddies Poppin'
Make brushing fun!
Why should brushing teeth have to be a boring chore? Brush Buddies was created to add fun to your oral care routine! Brush Buddies Poppin' Toothbrushes give kids an animal friend to brush with, so that learning healthy oral habits has a little more "pop" to it.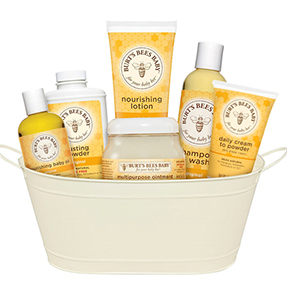 Burt's Bees Baby
Nature that nurtures. Lots to love for little ones.
Baby Bee – To raise happy, healthy babies, parents need safe and effective products they can trust. We use the purest ingredients nature has to offer to create products that clean, protect, nourish and delight, from baby's first days onward.
Mama Bee – because she needs nurturing too. Whether in the midst of pregnancy or happy-but-hectic motherhood, our skin care products help to quickly revitalize tired, stressed skin.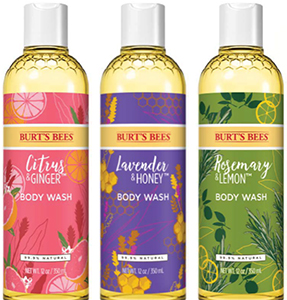 Burt's Bees Personal Cleansing
Playing by nature's rules since 1984
We develop skin care solutions rooted in nature's ability to restore and protect itself over time. Mother Nature is the original R&D expert. After all, plants have had billions of years to develop their own chemistry, designed to maintain vitality in the face of changing environmental conditions. Your skin weathers similar challenges over the course of its life. So we study those very ingredients and use their replenishing powers to help restore your skin's natural beauty.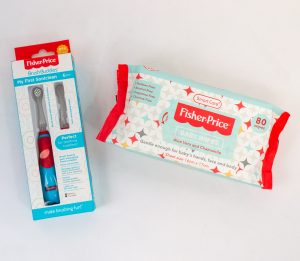 Fisher-Price
Let's be kids.
Let's remember what it was like to be little. When everything in the world could be something to play with and all it took was a little imagination to make something really fun happen. Let's get down on the floor, sing at trees, spend less time growing up and a little more time growing down.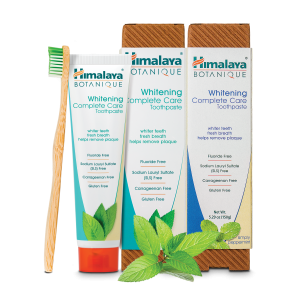 Himalaya
Bursting with Foam & Flavor!
Sometimes using natural toothpaste can feel like a trade-off. Sure, it's great to ditch the SLS and artificial flavors, but brushing with a natural toothpaste can feel flat and bland, leaving your mouth with an 'unclean' feeling.
The good news is that you don't have to settle. Meet Himalaya, the toothpaste with clean ingredients AND fantastic foam and flavor. You get simple, clean brushing with NO COMPROMISE—and that's a trade-up.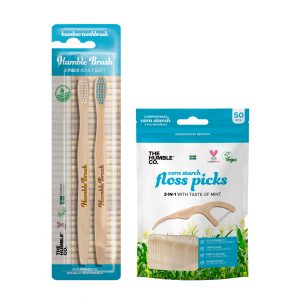 The Humble Co.
The Humble Co. develops reliable health/wellness products, that are eco-friendly and socially responsible, with an innovative twist.
Established in 2013, The Humble Co. is growing throughout the world. The products are available today in thousands of stores and dental clinics. Based in Sweden, The Humble Co. is leading a small revolution in personal care products – from design and manufacture to humility.
When we are lucky enough to be born in an affluent part of the world it should be our duty to take care of the less fortunate. Many children will never own any oral care products and we're depleting natural resources and filling up the oceans with used products.
Can we change our ways of production and consumption? Can we help provide oral care products to those that need it most? The answer is yes!
The Humble Co. was founded to create products that are good for you and kind to our planet. Every Humble purchase goes towards funding projects for the benefit of children in need.
Join the movement. Make the switch. Go Humble.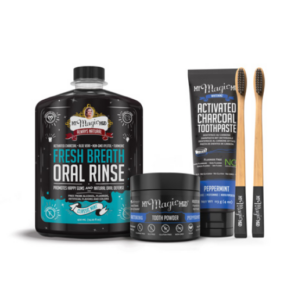 My Magic Mud
Activated Charcoal – Natural whitening toothpaste & personal care products.
My Magic Mud® is dedicated to providing premium earth-sourced personal care products, while uplifting our community of suppliers, customers, and team.
Our founder and CEO Jessica Arman uses only premium, natural ingredients in My Magic Mud's product line. Jessica knew that nature could provide powerful oral care benefits. After years of research and development, Jessica ensures every tube is enriched with simple and clean ingredients. Our products are made with premium ingredients—formulated with an uncompromising commitment to natural health and made with the highest ethical standards.
The earth gives us everything we need. Our job is to formulate it.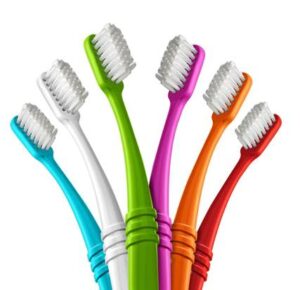 Preserve
Made with LOVE and recycled yogurt cups.
Since 1996, Preserve has made products that are good for both people and the planet. We transform yogurt cups into toothbrushes and take-out containers into tableware. Through innovations in sustainable materials, recycling systems, and performance-driven design, Preserve has created low-impact, stylish products to accompany you in your day-to-day life.
As a pioneer in sustainable products, we found our roots in creating everyday household products from 100% recycled plastic. To divert even more plastic from the landfills, we took it a step further and developed our own takeback program called Gimme 5, which collects #5 plastic that we transform into new Preserve products, ultimately closing the product lifecycle loop.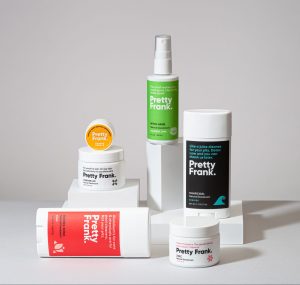 Pretty Frank
Natural deodorant that works. No B.S.
We started our lives as Primal Pit Paste.
But with so many copycats out there, it's time for a brand that cuts through the noise. That stands alone in a sea of corporate complacency, and just tells it like it is. No hidden agenda, no secret ingredients, no shareholders to please. In short, it's time for a brand that's Pretty Frank.
We call 'em like we see 'em.
There's a lot of B.S. in the natural market. Artificial this. Superficial that. Around here, we call a pit a pit, a rose a rose, and we don't mess around with questionable ingredients.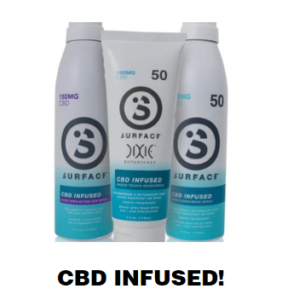 Surface Sun Care
Protection from sun. Protection from cold.
In 2009 during the Supercross finals at Sam Boyd Stadium we were enjoying the energy of the 45,000+ fans watching all the race action. We also noticed how the sun and wind were beating on everyone in that stadium. It was hot and windy and everyone was getting fried. I went to pull some sunscreen out of my backpack and the only sunscreen I had was made for surfers and was thick and sticky. This is the same problem we would have every time we went camping in the sand dunes, sunscreen that felt thick and sticky. Having grown up in Southern California, surfing and traveling all our lives we knew the importance of protecting ourselves from the sun, but we did not want to wear this thick white sunscreen when we were not surfing. We did not want dirt and sand sticking to us while riding through the dunes or watching motocross. So we set out to develop sunscreen that was of the highest quality but that felt like we were wearing nothing and was dry to the touch. After two years of intense athlete development and testing Surface was born.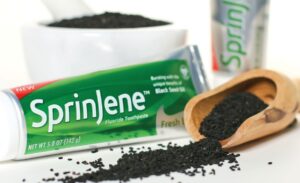 SprinJene
SprinJene is more than just a great tasting toothpaste.
It's uniquely formulated to provide safer, gentler, more natural care for your entire mouth.
Benefits of The Natural Ingredients in Our Toothpaste
Instead of harsh abrasives that erode enamel, SprinJene uses fine silica to gently and safely clean and whiten your teeth.
Zinc naturally inhibits the growth of bacteria that cause gum disease.
We hand pick high quality, natural flavors and use no artificial preservatives.
We utilize pharmaceutical grade water, created by de-ionized reverse osmosis, to ensure purity and quality.
Only SprinJene taps into the natural power of black seed oil, known for its health benefits for over 3,000 years.
Every ingredient is thoughtfully selected for purity and quality. The final formulation is certified vegan, kosher, gluten-free, and halal.
Simply put, SprinJene might just be the most meticulously handcrafted healthy toothpaste ever developed. We think that's something to smile about.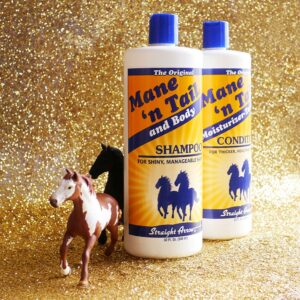 Mane 'n Tail
Hair care solutions for longer, stronger, fuller, thicker hair
Mane 'n Tail Shampoo is the original horse to human crossover shampoo that provides fuller, stronger, longer, healthier hair. An exclusive original hair care formula that contains high lathering cleansing agents fortified with moisturizers and emollients.
The exclusive micro-enriched protein formula creates a gentle rich fragrant lather that provides down to the scalp cleansing action without stripping natural oils leaving it soft, shiny and manageable. Safe for all hair types and chemically treated hair.
The product range includes shampoos, conditioners, leave-in spray treatments and conditioning creams, styling pomades and hand and nail therapy for humans. It also includes a series of products for equine animals like detanglers, conditioners, moisturizers and spray-awry uses by horse wash.