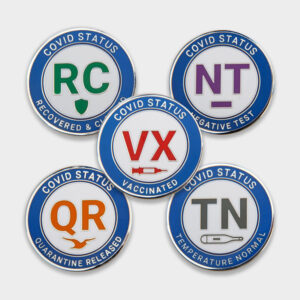 TRENDING: Covid Status Wear
Using a strategically designed line of magnetic wearable pins, cotton masks, and other common items, Covid Status Wear helps people visually and easily communicate their safer status.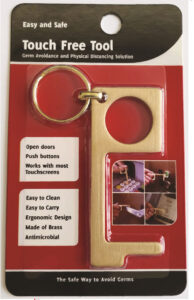 Touch Free Tool
The Germ Avoidance and Physical Distancing Solution
Easy and safe way to open doors and push buttons. It also works with most touch screens. Attach to your key ring for convenience. Easy to clean, easy to carry and ergonomic design. Made of antimicrobial brass. Prop 65 compliant.