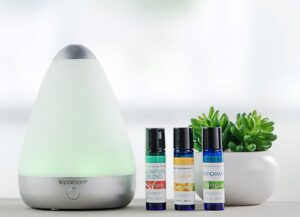 SpaRoom
Enjoy beneficial lifestyle products that improve your overall well-being by enriching your mind, body and home at an affordable price.
SpaRoom is the world's leading expert in all things Aromatherapy and specializes in Diffusers, Essential Oils, Natural Air Care and CBD Oil.
Essential Oil Diffusers: Stimulate your mind and body, enjoy natural fragrance and add style to your space with SpaRoom® Diffusers. SpaRoom® offers a large variety for diffusers and puts focus on design and performance to give you the features and aesthetic you need.
100% Pure Essential Oils: Globally sourced using only the highest-grade therapeutic essential oils, every SpaRoom® Essential Oil is 100% Pure and Natural. Each batch is third-party GC/MS tested for purity and composition. Enjoy natural fragrance & therapeutic benefits in a variety of wellness products.